• artist feature • boston artist • small business • the blank canvas co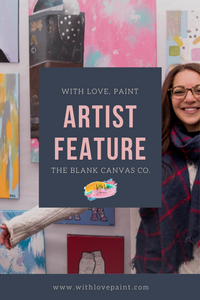 I'm excited to share one of my favorite artists and one of the featured artists in the subscription box - The Blank Canvas Co. Erica is incredibly talented, a local Boston gal, & is the absolute sweetest.  Tell me about your brand, how did you get started? "The Blank Canvas Company is a creative brand that empowers women through bold + bright handmade designs inspired by positivity. Founder & Artist, Erica, creates vibrant art with paint that's meant to ignite and unleash your inner badass. Female empowerment is at the heart of the the original canvases, art prints, stationary, painted...
---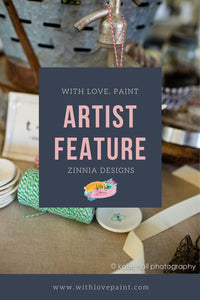 Every Friday until the new year I'll be featuring a local artist or maker! Today, we are talking to Tanya from Zinnia Designs - she is incredibly talented!  Tell me about your brand, how did you get started? "I have a BFA in ceramics from Mass Art, but shortly after graduation I began a 10 year career in marketing. I was missing clay, so when we bought our home I installed a kiln. My friends were having babies and I started doing impressions of the baby's hands & feet in clay. One day I had a piece of clay left...
---
• Hand painted converse • pineapple converse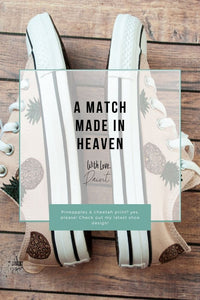 Pineapples & cheetah print, a match made in heaven. I am a sucker for a good pineapple print so I figured why not create it with a bit of a twist. Check them out below!  Shop the shoes here. 
---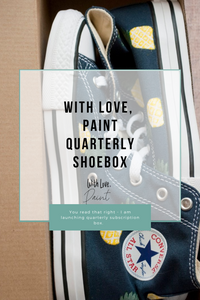 Introducing the With Love, Paint Subscription Box!  Is there anything better than ongoing shoes delivered to your door? No! The subscription box is monthly, bimonthly & quarterly, meaning you will get shoes shipped to you whenever you choose. Looking to try it out or give as a gift? There is a one time purchase option for you!  Choose the style shoe and size and leave the rest up to me. Each month, each box will be curated around a special theme. Members will receive there hand painted shoe as well as other goodies from artists & makers. The best part?...
---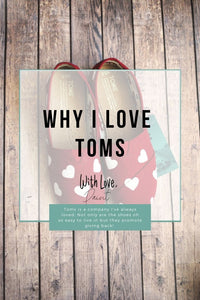 Giving back is something that I've always believed in. I think it is so important to be able to give back nowadays. Not only is great karma (duh!) but it makes me feel SO GOOD knowing that I can make a difference in the world. I know it's not a huge difference but every little bit counts. If everyone did a few good deeds, think about how many people could be affected in such a positive way? To spread positivity, you must start with yourself! For Toms, it all started with their shoes. For every pair of shoes that you...