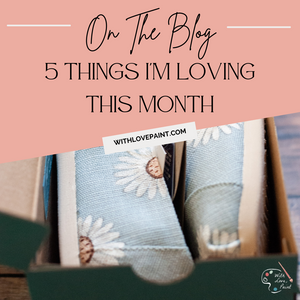 February is the month of love! Whether you celebrate Valentine's Day or think it's a silly holiday, it's never a bad idea to express love for the people and things that make a positive impact on your life. As a small business owner, I deeply love and appreciate my family, friends, and customers who are always there to support me and cheer me on. In honor of Valentine's Day month, I thought it would be fun to compile a list of some things I'm loving lately! Some of these items may surprise you, but take them as a reminder to...
---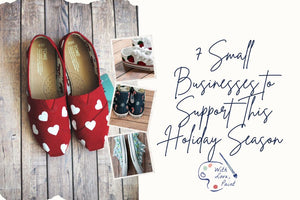 Are you looking for the perfect holiday gift for a loved one (or yourself—I fully support you treating yourself)? Want to make someone's entire day with your order? No, seriously....they might do a happy dance. Well friend, shopping small is the way to go! Not only will you find something useful and unique, but you can shop knowing that you made a difference in a small business owner's life. Small business owners pour their hearts and souls into their work. It's a very difficult yet rewarding job, and one of my favorite parts of having my own small business is...
---
• costume ideas • halloween costume ideas • handpainted shoes
'Tis the season for pumpkin spiced everything, falling leaves, and spooky activities with family and friends. Halloween is just around the corner, and if you don't have your costume yet, no worries. I'm here to help you out! I hand paint custom shoes, and they make the perfect addition to your Halloween costume. Here are 10 different custom shoes to compliment your Halloween costume and impress your friends at your next party! 1. Cow Print Shoes If you're a Chick-fil-A fan, a cow costume may be your match. You can easily DIY a cow costume using fabric or order one...
---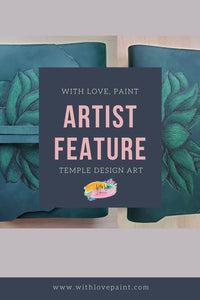 Tell me about your brand, how did you get started? "I've loved art since I was a kid. Over the years I found myself creating it in different forms- graphic design/3D rendering at my full time job and painting/drawing on my own time. When Covid hit, the company I worked for suffered a huge loss and most of the employees were laid off, myself included. I found myself going back to my other, more traditional art during this time and decided to start my own company. Through it I provide art services including graphics, painting, drawing, and engraving leather and...
---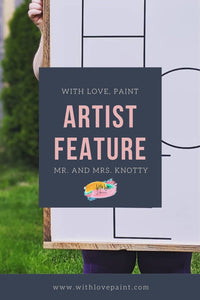 I am back again with another artist feature! Meet Mr. and Mrs. Knotty. They are a husband and wife team and are both incredibly talented. Learn more about them below! Tell me about your brand, how did you get started? "Well, both my husband and I run our own separate businesses, he's a contractor and I'm a graphic designer. In 2016 he tore down an old horse barn and salvaged all the wood because it was so beautiful. We had no idea what to do with it. Then we started getting a lot of requests from friends and family to...