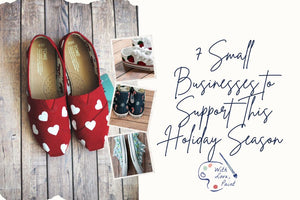 Are you looking for the perfect holiday gift for a loved one (or yourself—I fully support you treating yourself)? Want to make someone's entire day with your order? No, seriously....they might do a happy dance. Well friend, shopping small is the way to go! Not only will you find something useful and unique, but you can shop knowing that you made a difference in a small business owner's life. Small business owners pour their hearts and souls into their work. It's a very difficult yet rewarding job, and one of my favorite parts of having my own small business is...
---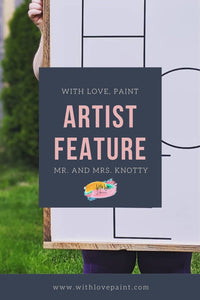 I am back again with another artist feature! Meet Mr. and Mrs. Knotty. They are a husband and wife team and are both incredibly talented. Learn more about them below! Tell me about your brand, how did you get started? "Well, both my husband and I run our own separate businesses, he's a contractor and I'm a graphic designer. In 2016 he tore down an old horse barn and salvaged all the wood because it was so beautiful. We had no idea what to do with it. Then we started getting a lot of requests from friends and family to...
---
• artist feature • boston artist • small business • the blank canvas co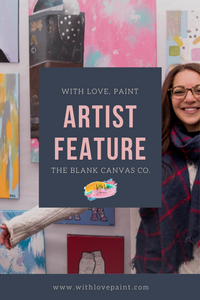 I'm excited to share one of my favorite artists and one of the featured artists in the subscription box - The Blank Canvas Co. Erica is incredibly talented, a local Boston gal, & is the absolute sweetest.  Tell me about your brand, how did you get started? "The Blank Canvas Company is a creative brand that empowers women through bold + bright handmade designs inspired by positivity. Founder & Artist, Erica, creates vibrant art with paint that's meant to ignite and unleash your inner badass. Female empowerment is at the heart of the the original canvases, art prints, stationary, painted...